State packages for bubbletea2go ™
Create your Bubbletea2go ™ for home or on the go. You can use our starter packages to start & try it. Are you still unsure how it works and don't know where to start? Just test a ready-to-drink starter package and you are well prepared for your first Bubbletea2go ™.
Save 47,69 €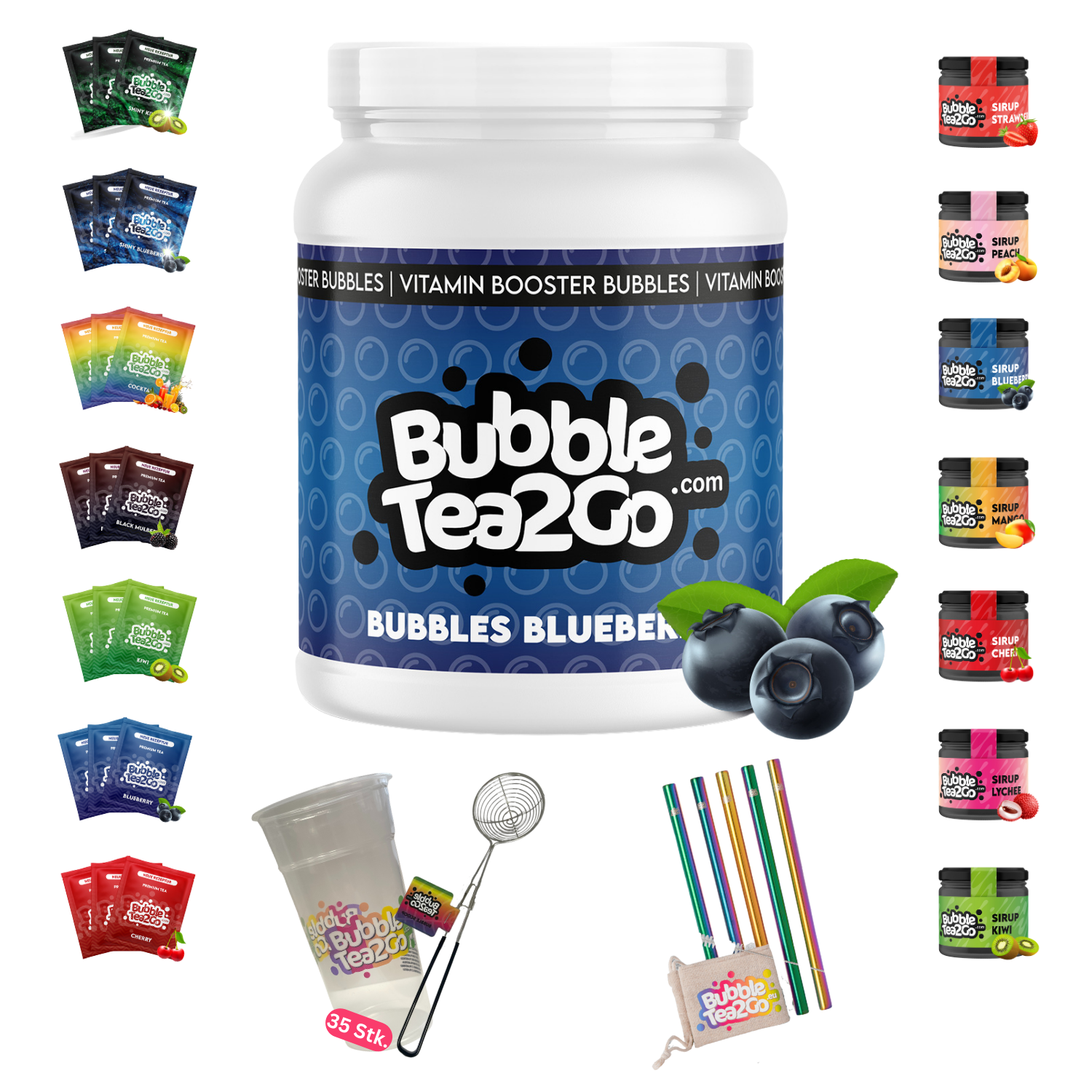 Save 44,90 €
Save 99,90 €
Our community is thrilled.
Small fruitemix starter package tried
We tried the small fruit mix starter package and are pleasantly surprised. We got 4 bubble tea for the price + the straw made of glass. A fair price with great result.
Shiny package
My children totally offset the Shiny products. No matter whether Shiny Kiwi or Shiny Blueberry - the glitter effect enchanted everyone. Even the parents ;-)
Super Easter gift
We gave away 3 starter packages for Easter. Unpacked, tried and found for good. Actually only lasted over the holidays. We will definitely order again soon.